Main Content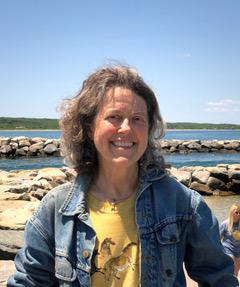 Cymie Payne, J.D.
Associate Professor
Cook Office Building, Room 208
848-932-9258
cymie.payne@rutgers.edu
Biography
Cymie R. Payne is Associate Professor, teaching in the Department of Human Ecology and the School of Law. She studies global governance of the environment and natural resources and the evolution of international law, with a focus on the ocean, climate change, and protection of the environment in relation to armed conflict.
She has represented the International Union for Conservation of Nature (IUCN) before the International Tribunal for the Law of the Sea (in advisory cases addressing climate change, seabed mining, and illegal/unreported and unregulated fishing); acted as expert on environmental reparations in the International Court of Justice case Certain Activities (Costa Rica v. Nicaragua); and participated in the UN negotiation of the High Seas Biodiversity Treaty. She previously practiced natural resource and environmental law with the UN Security Council, the U.S. Department of the Interior and the law firm of Goodwin, Procter. As Director of the Global Commons Project at University of California Berkeley's Center for Law, Energy and the Environment, she focused on the linkage of state and international climate policy, particularly with respect to emissions trading systems; conflicts of state law with international trade; and regulating risks of new technologies such as carbon sequestration.
Professor Payne is the Chair of the IUCN World Commission on Environmental Law (WCEL) Ocean Law Specialist Group. Her other professional affiliations include the International Law Association, Committee on Sustainable Resources Management; and the International Council of Environmental Law. She is a Fellow of the American College of Environmental Lawyers.
She holds a Master's degree in international relations from The Fletcher School of Law and Diplomacy and a Juris Doctor from the University of California, Berkeley.
Graduate Faculty Affiliations: School of Law; Bloustein School of Planning and Public Policy; Institute of Earth, Ocean and Atmospheric Sciences.