Main Content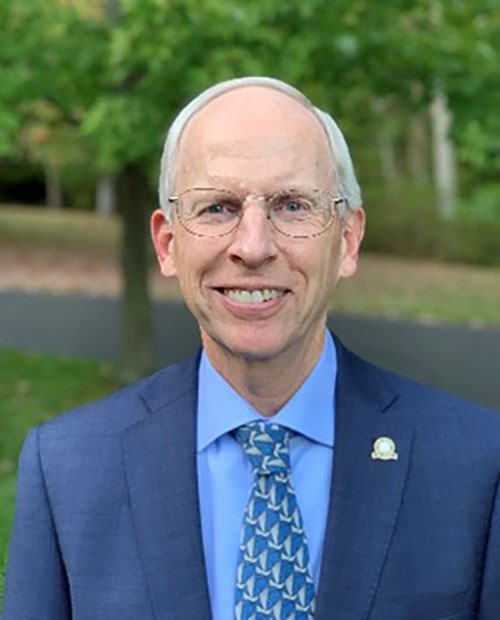 Daniel J. Van Abs, PhD, FAICP/PP
Professor of Professional Practice
Cook Office Building, Room 212
848-932-9243
vanabs@sebs.rutgers.edu
Biography
Dan Van Abs is a Professor of Professional Practice for Water, Society & Environment at Rutgers University, School of Environmental and Biological Sciences, Department of Human Ecology, where he has worked since 2012; he focuses on planning and management policy for water infrastructure, water supply, wastewater and watershed protection. Dan has 40 years of experience in these fields. He holds a B.S. in Environmental Studies from Rutgers University, Cook College, and a Ph.D. in Environmental Science from SUNY-College of Environmental Science and Forestry in association with Syracuse University. Dan is a licensed Professional Planner in New Jersey, and a Fellow of the American Institute of Certified Planners. He is a gubernatorial appointee to the Highlands Water Protection and Planning Council. Dan also serves on the Board of Trustees for the Passaic River Coalition.
Dr. Van Abs was Senior Director for Planning & Science with the Highlands Water Protection and Planning Council (NJ) from 2007 to 2012. He managed Council staff efforts regarding implementation of the Highlands Regional Master Plan. Prior to joining the Council, he served as Director of Watershed Protection Programs for the New Jersey Water Supply Authority for more than eight years, creating and managing an extensive source water protection program for the Raritan and Manasquan River watersheds. He previously worked with the NJDEP for over 12 years, with six of those in coastal planning and ground water planning. For six years, he was Assistant Administrator of the Office of Environmental Planning, with responsibilities for statewide water resources planning along with administrative management. During that time, he was responsible for the NJ Ground Water Quality Standards, the NJ Well Head Protection Program Plan, and the NJ Statewide Water Supply Plan. Dan was Technical Director of the Passaic River Coalition, a non-profit watershed association, for four years prior to joining NJDEP. He has published many reports, papers and conference papers in the watershed management field, and is co-editor with Karen O'Neill of a Rutgers University Press book (June 2016) Taking Chances: The Coast After Sandy. He received the 2023 Edmund T. Stiles Award for Environmental Leadership from The Watershed Institute, the 2017 Sustainable Raritan Award for his leadership in water resources management for the Raritan River Basin, and the 2010 Peter Homack Award from the New Jersey Chapter of the American Water Resources Association for his involvement in multi-disciplinary water resources management.
See his professional website at www.danvanabs.com for more details.